In one of my earlier posts, I have mentioned that I'm beginning to read a lot to improve my writing as well as to boost my sense of imagination and creativity. This summer, besides enrolling in piano classes and writing this blog, I have also devoted myself to reading as many books as possible. In today's post, I would like to talk about some of the books I have read during my summer vacation.
A novel that I have recently finished reading and become fond of is "The Hunger Games" by Suzanne Collins; there are actually a total of 3 books in the trilogy but in my opinion, the first book was the best of the best. Basically, this novel depicts the story of a girl named Katniss Everdeen who is forced to take part in the game of killing her opponents to be the last one standing at the end. She is only left with these options: to kill or to be killed.
When I first started reading "The Hunger Games", it was hard to put the book down after the first few pages got me completely hooked while feeling tempted to finish it. To be honest, it actually took me less than a week to finish devouring all 3 books. I wonder if the author got her idea of writing "The Hunger Games" from reading the Japanese novel "Battle Royale" since both novels display the similar theme of "survival of the fittest" in which people are randomly chosen to take part in the game of killing one another in order to survive and be the last one standing. I was expecting all 3 books to be about the Hunger games but turned out only the 1st book focused on that while the other 2 books focused more on the main characters rebelling against the Capital to try to put a stop to the Hunger Games.
Now that I have finished reading the novel, it's time to watch the movie but I still need to wait a few more days until the DVD is going to be released on my birthday, August 18. It would definitely be a great birthday gift to start with. Some people say that the book is better than the movie while others say that the movie is better than the book but everybody has different opinions so it's hard to place a judgment on that. Well, I will have to see the movie for myself before making an opinion.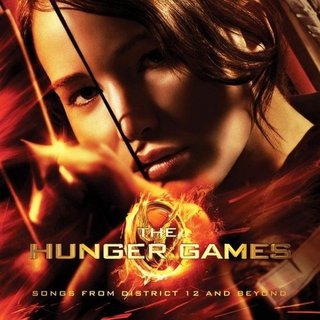 Overall, "The Hunger Games" trilogy were the best novels I have ever read. It was a very great read and a major page turner with tons of unstoppable action sequences. Every genre you ever wanted to read is complete in this novel: action, romance, family, etc. Thanks to the great plot and storyline, I would give this book a rating of 5 stars!
Another novel I have also finished reading was the erotic romantic novel called the "Fifty Shades of Grey" trilogy. It's said that this novel may cause the next "Baby Boom". Before purchasing this book, I had no idea that it was an erotica themed novel because I did not really read the summary of what the story is going to be about. Since it was a very popular novel with over 8,000 ratings and currently ranked #1 on the list of Bestsellers on Amazon, I decided to give the book a try. I thought it was going to be like a simple romantic novel like the "Twilight" series but who knows that halfway through the book when I finally realized that it was an erotic romance novel and had to put the book down because I was not used to reading this kind of novel. However, I reconsidered since I did not want to waste money on my purchase but since I felt like I was still not mature enough to read the intense parts, I skipped most of them. The book is basically about a college graduate student named Ana Steele who meets a rich and handsome entrepreneur, Christian Grey; ironically, they fell in love with one another at first sight and desires to see each other again. As for what happened next, you will have to read the novel to see for yourself.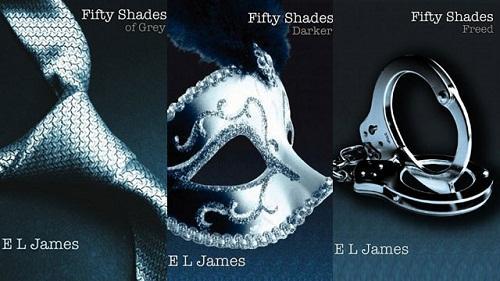 Overall, the "Fifty Shades of Grey" trilogy was a so-so novel. The book was not badly written but what's disappointing is how repetitive some of the parts were that it made me want to give up on the book at some point during the novel. However, I was tempted to know where the story is going so I continued to read on. It seems like the author became really lazy by lengthening the novel with repetitive scenes and words. Another thing bothering me is how the author spends too much time on writing the erotic scenes rather than focusing on character development because 50% of the books are focused on erotic scenes. At the end, I was more familiar with erotica more than the characters. Overall, I would give the novel a rating of 3 stars.
If you're interested in adult fiction, then the "Fifty Shades of Grey" is recommended for you but if you're not so mature enough like me, then the "Hunger Games" is meant for you.